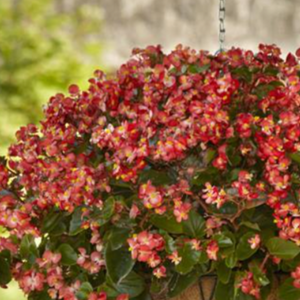 Hula is a unique spreading type of begonia that is highly branched with lots of small flowers.
Its trailing habit is perfect for baskets and containers.

Height: 6 - 10" (15 - 25cm)

Width: 20 - 27" (51 - 69cm)

Exposure: Shade, Sun

General Information: Nice spreading, trailing habit for use in ground beds and baskets.