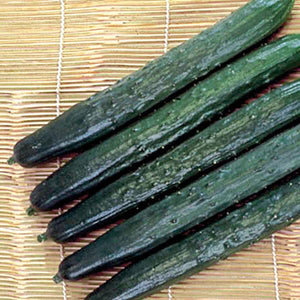 Compact vine produces high yields of cucumbers.
Burpless No. 26 is crisp and tasty with a non-bitter flavor.
We recommend staking these cucumbers as they grow, because the fruit gets quite heavy.
For the best flavor and quality, pick when the cukes are 8 to 10 in. (20 to 25 cm) long.